I have had this blog forever but never got around to actually finishing it... but I think I like it for now! :)
This past weekend was extremely busy. First with visiting family for a Chrsitmas get together on Saturday and then Rich's work Christmas party for us and the kids on Sunday. I have a ton of pictures for both but I will have to get those up a little later.
We are still not finished Christmas shopping yet and with three girls to shop for its gonna be hectic now. Leave it to me to procrastinate this long. LOL.
Just wanted to share a few layouts I've created recently, TFL!
This one is using Jennifer Barrette's new
Happy Happy Joy Joy
Kit:
Another creating using Jennifer Schmitt's
Home for the Holidays
Kit:
Here's one created using Designs by Jannylynn's
Kit called
My Love
: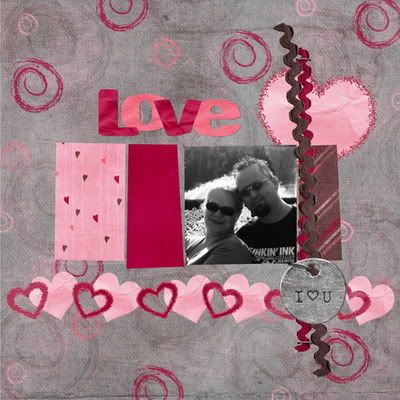 And last but not least a layout using Jennifer Barrette's
Pretty Please
kit,
Acrylictastic
& Template from
Something Extra Templates
: